About Us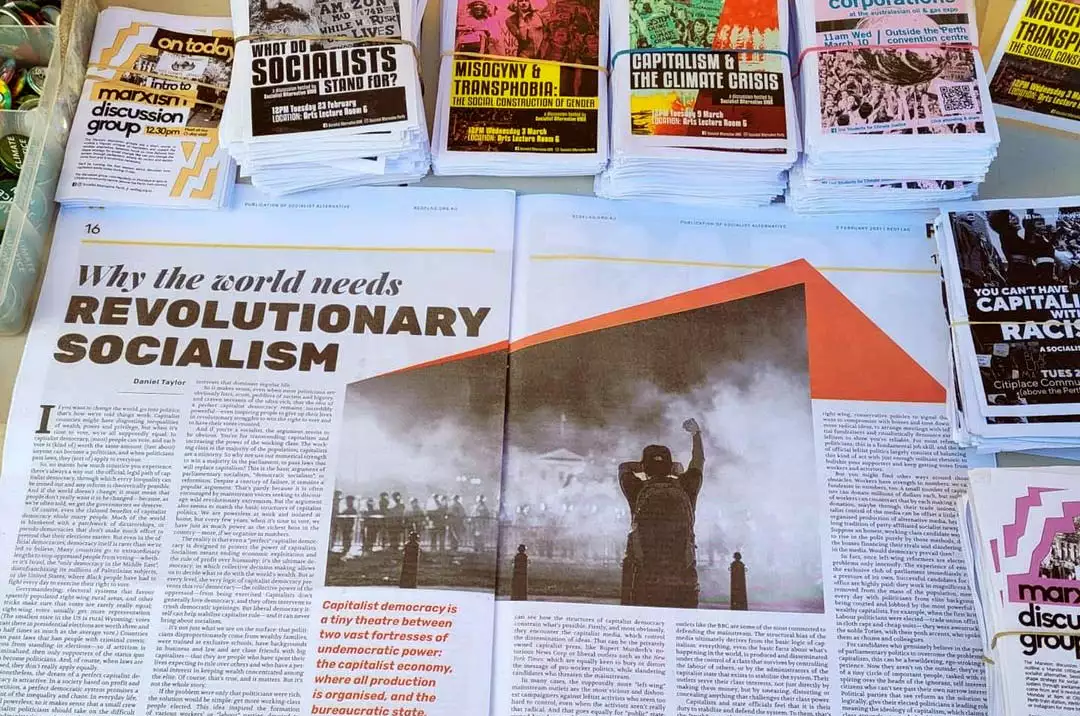 Socialist Alternative is Australia's largest Marxist revolutionary group. We have branches in most major cities. Our goal is to overthrow capitalism, while organising to fight against oppression in the here-and-now. We're trying to put together the basis for a revival of revolutionary working-class socialist movement. If you believe in that, or you want to learn more please contact us or attend one of our upcoming events.
We organise street protests and trade union campaigns, study groups on socialist theory, and public forums.
University clubs
Socialist Alternative has clubs at universities across Australia which host meetings and organise activism on campus. In Perth we have clubs at UWA and Curtin University.
Recommended introductory reading
Other links